The Indian Premier League Governing Council (IPL GC) met today via video-conference to decide on the issues concerning the VIVO IPL 2020 edition. Taking note of the prevailing COVID-19 situation in India, the IPL GC decided to stage the tournament in the United Arab Emirates (UAE) and the matches will be played in Dubai, Sharjah and Abu Dhabi subject to necessary clearances from the Government of India.
The Indian Premier League's Governing Council on Sunday decided to retain all its sponsors, including Chinese mobile company VIVO, and approved COVID-19 substitutions in the event to be held in UAE this year. The tournament will be played from September 19 to November 10 at three venues in the UAE — Dubai, Sharjah and Abu Dhabi — subject to government approval, which is expected in the next couple of days. "The 53-day tournament will witness 10-afternoon matches starting at 15:30 IST while the evening matches will start at 19:30 IST," stated a release from the BCCI.
The Governing Council also discussed the comprehensive Standard Operating Procedures (SOPs), which will be finalised and published in due course, including the agencies to execute and deliver a bio-secure environment for safe and successful conduct of IPL 2020 Season.
"Standard Operating Procedure (SOP) is still being prepared but there would be any number of COVID replacements this year," a BCCI official told PTI.
A lingering issue put to rest on Sunday was Chinese sponsorship of the IPL.
"Chinese cellphone makers will continue as title sponsors of the IPL while people are told to boycott Chinese products. It's no wonder China is thumbing its nose at us when we are so confused about how to handle Chinese money/investment/sponsorship/advertising," he wrote on Twitter.
In another tweet, the former Jammu and Kashmir chief minister sarcastically referred to the BCCI's decision to retain the sponsorship of the Chinese mobile company VIVO as its title sponsor, which has a five-year deal with IPL worth over Rs 2,000 crore.
According to a report in The Print, the Confederation of All India Traders (CAIT) went a step further and has written to Union Home Minister Amit Shah and External Affairs Minister S. Jaishankar, urging them to withhold permission for the September event.
It became a bone of contention after violent clashes between the Indian and Chinese troops in eastern Ladakh in June.
India lost 20 soldiers in the showdown, causing outrage across the country after which the BCCI promised to review the deals.
"All I can say is that all our sponsors are with us. Hopefully you can read between the lines," an IPL GC member told PTI on conditions of anonymity after Sunday's meeting.
As IPL title sponsor, VIVO pays around Rs 440 crore per year, a five-year deal that ends in 2022.
It would have been difficult for the Board to get new sponsors at a short notice given the current financially difficult climate.
In another major decision, the IPL GC also approved the women's IPL, a development first reported by PTI after speaking to BCCI president Sourav Ganguly on Sunday.
The Governing Council also reviewed the Player Regulations for replacement player for 2020 season.
Women's T20 Challenge will also take place in the UAE and will comprise three teams with four matches to be played during the IPL Playoff week.
"Women's T20 Challenge will also take place in the UAE and will comprise three teams with four matches to be played during the IPL Playoff week," stated the Board's press release.
Forced out of India due to the rising coronavirus case count, the IPL will allow unlimited COVID-19 replacements considering the delicate health safety situation across the globe.
India's case load has surpassed 18 lakh with over 38,000 deaths.
"The final will be played on November 10 as it enters the Diwali week making it lucrative for the broadcasters," the IPL GC member said. It is expected that the squad strength in terms of playing members will be 24 for the eight franchises.
"Also the BCCI has received presentations from a Dubai based group on creating a medical facility in the UAE. The BCCI is also in talks with the Tata Group for creating a bio-bubble," the official said.
Major Decisions (Formal clearance by next week) 1. Tournament Duration (53 days) 2. Dates: September 19-November 10 3. Women's IPL approved 4. Squad Strength: 24 players 5. Any number of COVID-19 replacements 6. Tata Group and Dubai-based medical group to give presentation on creating bio-secure bubble. 7. SOP will be handed over to franchises in next 7 to 10 days.
Rohit Sharma names the two retired players he would love to bring back in MI squad
With the world coming to a grinding halt in the wake of the ongoing pandemic, sporting activity remains suspended for an indefinite period in India.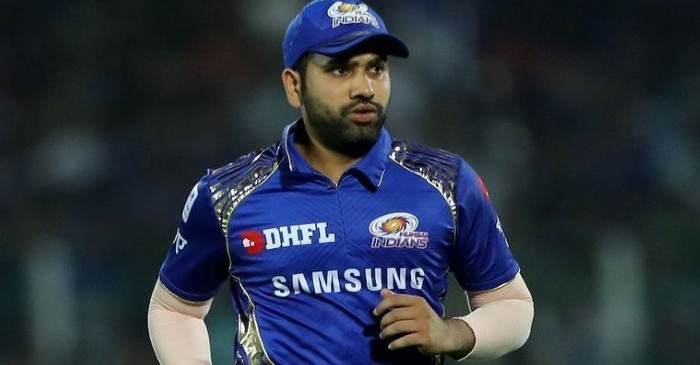 The cricketers are making the best of the forced lockdown by spending time with closed ones and interacting with their fans on social media.
Indian cricketer Rohit Sharma held an interactive session with his followers on Twitter on Sunday (August 02). Sharma answered lots of questions and recalled some interesting moments of his career.
The Mumbaikar also talked about two players from the past he would love to share a dressing room once again for IPL's franchise Mumbai Indians (MI).
"If you could bring one retired MI player back, who would it be?" a user asked on Twitter.
Rohit unhesitatingly named two players instead: Sachin Tendulkar and Shaun Pollock.
Tendulkar led the Mumbai-based franchise for five years and once even reached to the final of the tournament, but unfortunately couldn't lift the trophy.
While Pollock only played the prestigious tournament in its inaugural year in 2008. The South African veteran featured on 13 occasions and took 11 wickets for MI.
Meanwhile, Rohit is the most successful IPL captain with four trophies to his name. He first led Mumbai Indians in 2013 and won the title in his first attempt itself. The Nagpur-born duly replicated the achievement in 2015, 2017 and the latest in 2019.
His calm demeanour and leadership skill, as evident from his IPL records, has drawn comparison to one of the finest captains and his compatriot MS Dhoni.
Even Suresh Raina recently remarked that Rohit has everything to be the next "MS Dhoni of India".
In the same session, Rohit responded to Raina's remarks and said he doesn't believe in such comparisons since everyone is unique in their own ways.
"Yes, I heard about that comment from Suresh Raina. MS Dhoni is one of a kind and nobody can be like him and I believe comparisons should not be made like that, every individual is different and has his strengths and weaknesses," said Rohit.